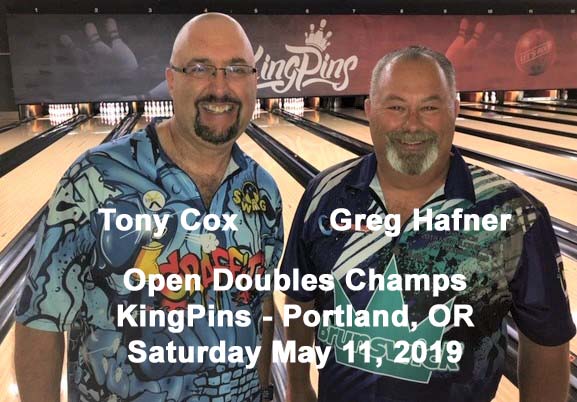 The Northwest Senior Tour Hammer Open Doubles was a nail biter right down to the last frame. Tony Cox teamed with Greg Hafner to claim the victory and his first NWST title at KingPins Portland.  The qualifying leaders, Garret Ball and Chris Breshears, Won the final match 432-427 over Cox-Hafner, but fell short of the top spot by 5 pins. 
Third place went to Steve Michaliszyn and Mike Polinsky who moved up 3 spots by averaging 245 the last 6 games of Baker match play.
All of the Northwest Senior Tour would like to thank Tom Burke, Jon Tang and their great staff at KingPins Portland for making the Hammer Open Doubles a great tournament.
Many thanks go to Adam Ishman and Hammer Bowling for sponsoring this event and supporting the NWST all season. The last event of the season is the Tour Championship May 18-19 at Wilsonville Lanes.